Garage Door Remote Clicker
Back To Our Services
If you garage door is constantly malfunctioning or your opener often breaks down, you need a garage door repair service provider you can trust. Our company aims to provide you with professional and high quality door repair and replacement services. We work with all types of garage doors including automatic doors. Apart from this, we can also expertly repair broken door parts like torsion springs, broken cables, and door tracks. In addition, our service technicians can handle repairing door openers of all makes and models to ensure the mechanism of your door works without a hitch. You can rely on us, as we will make sure that your door is fixed after we are done working on it. We offer professional door repair and replacement services at the most competitive rates.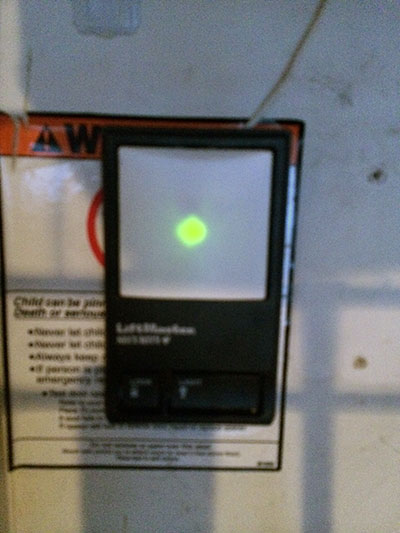 Some of our garage door services include:
Garage door installation
Garage door repair
Garage door remote replacement
Garage door remote repair
Many of us have been in the predicament of needing a new garage door remote. Either you are trying to leave or you come home and you push on your garage door remote to close or open the garage door and nothing happens. This can be frustrating! That is where we come in. If this ever happens to you, give us a call and we will get out to you as soon as possible to either fix your garage door remote or replace it with a new one. Since we do work on emergency garage door issues, it does not matter when you call us. We will always get someone out to you quickly to help you in your time of garage door repair need. The best thing is that we work with all of the brands of garage door remotes:
Liftmaster Security
Clicker
Multi Code
Genie Intellicode
That way, you will not have to worry about if we can repair or replace your garage door remote. We always carry the brands you need in stock.
Even if you have other problems with your garage door, such as needing new springs or the door getting off its track, we are the garage door company you need to call in Port Washington. You can count on us to fix any and all of your garage door problems. It does not matter how big or small the garage door problem is, we will always send someone out to you quickly so you can get on with your life. Once your garage door contractor has fixed your problem, we hope that you will let us and everyone else know what a great job we did for your garage door.